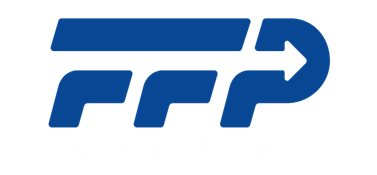 About Us
Foley's Faster Payments (FFP) are experts in merchant services and finance solutions for independent businesses across the UK.
Founded with customer service at the forefront, FFP helps people not just businesses. Helping customers grow their business using our fast and reliable finance and card payment solutions.
Our Merchant Cash Advance allows businesses to get an instant boost to their cashflow to help their business grow. While our card solutions help business owners with the latest technology and best rates alongside next day payments.
Get in touch

Meet the FFP Team
Lee Foley is the founder of FFP which was created with people in mind.
As a people's person, Lee saw the need to service businesses as individuals. Each business is unique and doesn't fit a cookie cutter approach when it comes to business finance.
That's why FFP has a completely bespoke offering for each client and has a personalised service to ensure our card payment solutions and cash advance services are delivered quickly and effectively.
We go above and beyond, not only to provide an excellent service but to ensure each customer gets the best card payment and finance solutions to fit their individual business needs.
Contact Lee
Why use Foley's Faster Payments?
FFP is different because we put our customers first. We are here to build long term relationships with each customer, helping them with every part of the process from start to finish. We are there for support 24/7 should our customers need it.
Our customers always have a dedicated provider that takes care of their needs. We ensure the whole process is explained clearly and ensure our customers don't have to do anything but know exactly what's included with each service.
With our Merchant Cash Advance, our applications and approval process are quick because we know exactly what is required to make sure the process runs smoothly. Allowing our customers to receive the maximum amount of funding available within 5 days to allow them to get what they need, quickly and to maximise their potential.
- Reliable
We provide reliable solutions with reliable partners our customers can trust
- Faster Payments
Getting your money to you quickly to allow your business to grow
- Secure Solutions
Providing security and compliance to protect your business and your customers transactions
- Trusted
We work with trusted partners and are trusted by our customers with a 5-star Trust Pilot rating