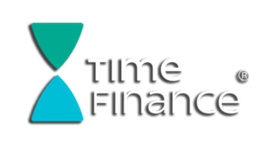 About Us
Here at Time Finance, we are experts in providing reliable funding solutions to business owners, ensuring you have the confidence to achieve your growth plans. We're proud to support 10,000 SMEs every year with our range of funding solutions.
As a leading Invoice Finance provider, we have supported businesses just like yours in a range of sectors and industries, and across all stages of their growth journeys. Whether you are in need of working capital to scale your business or simply a cash injection to support the running of everyday business procedures, we can help.
Our personalised approach to providing funding is what sets us apart from other funders. Our dedicated teams really take the time to understand your business, the sector you operate in, as well as the challenges and opportunities you face.
Get in touch

Meet the Time Finance Team
As Head of Sales (North) for Time Finance's Invoice Finance division, Andy Hume manages a team of supportive and knowledgeable business development managers who are responsible for tailoring funding solutions to businesses like yours. With over 18 years' experience working in the Invoice Finance sector, he has been successful in supporting firms in the following circumstances:
- Expansion and investment
- MBO's/MBI's
- Turn arounds and restructures
- Improving cashflow
- Managing the everyday expenditure of running a business
Alongside Andy, Time Finance's expert-led and accessible senior management team consists of Head of Invoice Finance, Phil Chesham, Head of Operations Helen Wheeler and Head of Relationship Management, Damien Healey.
Together, they bring close to 75 years of experience combined between them and have a proven track record of supporting British businesses.
Contact Andy
Why use Time Finance?
At Time Finance, we pride ourselves on delivering solutions that inspire confidence and growth.
Working with a member of our Time Finance team means you can benefit from our relationship-driven approach, access to decision makers and real understanding of the sector you work in. It's as a result of our responsiveness and dedication to our clients that they stay with us for an average of 4 years. Time and time again, we showcase that our financial solutions offer reliable support exactly when and where you need it.
We offer greater flexibility with our tailored solution
We look at each business we support on a case-by-case basis and produce a solution that gives them the most support.
Unparalleled level of customer service
We are proud to be widely recognised for the excellent service we deliver, whether that's through onboarding, appraisal, relationship management and retention. We were awarded 1st place in Business Money's Receivable Review of Invoice Finance providers. With clients at the heart of everything we do, you can be assured your business is in safe hands with Time Finance.
We are relationship driven and value the partnerships we build
With a dedicated Relationship Manager by your side, you'll benefit from swift decision making and access to decision makers whenever you need it. That's why we never lose a client on service.
We provide support exactly where you need it
We know how challenging running a business can be, and we're passionate about helping you achieve your goals. Our team pride themselves on offering the tailored solution your unique business needs and continually looking for new opportunities and ways to support you.